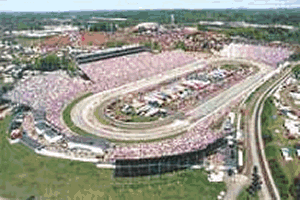 We had rave reviews of your work at the 2007 Eden Riverfest and would like to have you back again next year—but we promise it won't rain.
Mike Dougherty, Director of Business Development, City of Eden
My personal experience with SOS Productions has been one of the highest quality, not only in production and equipment, but attitude and professionalism as well. I plan on using them as much as possible when doing shows in the tri-state area.
Phil Smallwood, President Cody Entertainment Group
I have had nothing but positive experience with Bill and SOS. Bill and/or his crew always show up on time, bring in top notch gear, do a superior job of engineering, and do it all for a very fair price.
Jerry Finley, Trace Management
Showtime Agency has had the opportunity to work with SOS Productions on various occasions. SOS has always done a quality job of providing Showtime booked national and regional acts with quality production in a friendly and professional manner.
Mike Uzzell, President
Please mark your calendar for next year. We would love to have you work our festival next year.
Stephanie Saintsing, The Barbecue Festival, Lexington
I'd like to thank you for making our CPA Seminar a Success! If anything could have been perfect, our audio/visual equipment was the best! See you next year!
Feleicia Crutchfied,
Wishart, Norris, Henninger & Pittman PA
"Aside from the outstanding performance I am especially appreciative of you doing the job you said you would do". Your installers were very sensitive to the needs of the church and were not disruptive in any way. And, your continued follow up with training and sitting with us through an actual worship service were most helpful.
David Hall, ELON 1st Baptist Church